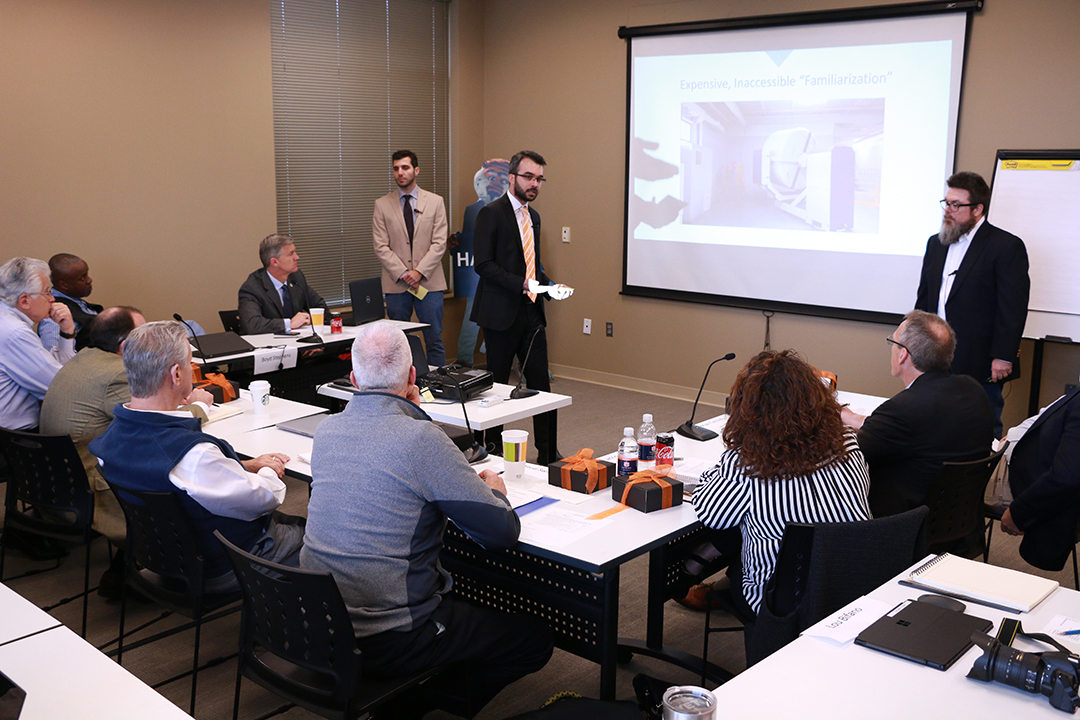 Four teams advanced beyond Friday's Tiger Cage semifinals and will compete for $50,000 in the annual student business pitch competition finals, sponsored by the Harbert College of Business, on March 29 at 9 a.m. at the Auburn University Hotel and Conference Center. The event is open to the public.
Finalists include:
* ParaSky – Produces augmented reality in flight cockpit (Dan O'Leary, engineering management; Fehmi Capanoglu, occupational safety and ergonomics; and Baha Yakupoglu, electrical and computer engineering).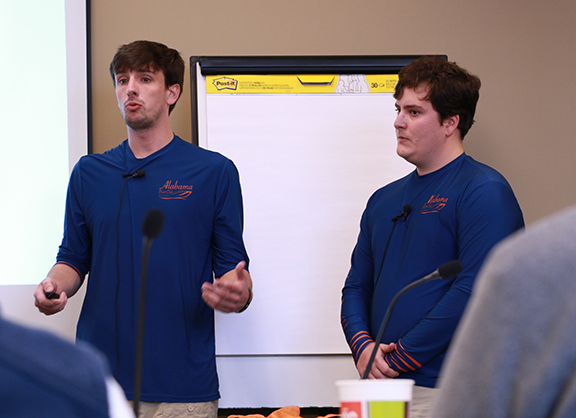 * Alabama Boat Club – Provides customers with boats they can use rather than own (Chad Matthews, entrepreneurship and family business).
* Precision Performance Insoles – A device placed within insoles that maps foot structures (Jordan Coker, engineering).
* Flashtract – Software service that streamlines construction payment process. (Ben Conry, civil engineering; Blair Chenault, engineering).
"It has been exciting to watch this year's Tiger Cage competition," said Lou Bifano, Director of Entrepreneurship Strategy at the Harbert College. "Starting last September, a field of 32 student-entrepreneurs began pitching their business ideas to a panel of judges playing the role of potential investors. The quality of the ideas and plans this year has been outstanding, making the judges' task of selecting which teams would advance particularly difficult."
In its fifth year, the Tiger Cage discovers and rewards the best early-stage products, services or business concepts that emerge from Auburn University students. Previous winning ideas included a parking app, weather balloon, garments to reduce injuries in the workplace, and a garment to aid in the recovery of injuries.