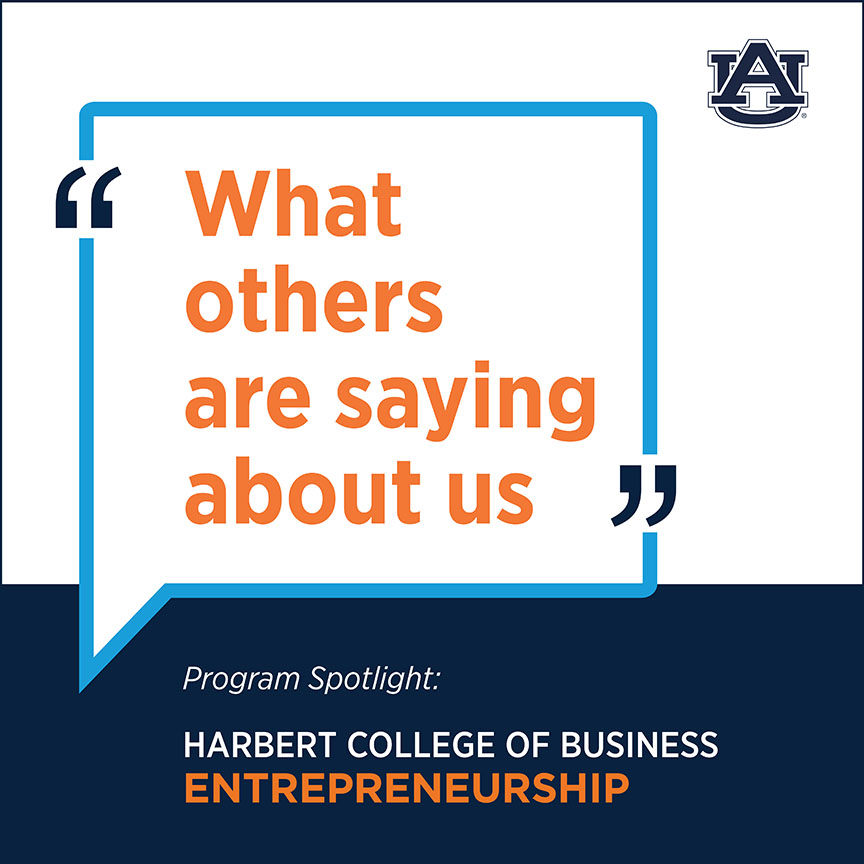 When employers look at a student who comes out of this program, they'll quickly see that the student understands and knows how to execute the core facets of entrepreneurship in a variety of business settings."
Editor's Note: Harbert graduates catch the eye of employers who understand the effort the college puts into preparing our students to work effectively from the start and to advance their careers. Here's an example of one executive's experience with Harbert students: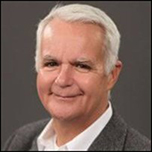 In a 40-year career in the technology sector, Robert Roblin has founded, held executive positions in and led over 10 successful businesses. He has built teams that created customer and shareholder value, resulting in four acquisitions and two IPOs. Today he works with young entrepreneurs helping them develop their business and go-to-market models.
After nearly two years as a member of the Auburn University Entrepreneurship Advisory Council, Roblin has shifted his thinking about the ways a college of business can prepare students for successful lives as entrepreneurs.
"Working with Auburn has been very eye-opening for me, because the program, first and foremost, helps students apply their curriculum in an entrepreneurial setting by giving them the ability to engage in doing that before they graduate," says Roblin, who was brought on board by Lou Bifano, director of Entrepreneurship Strategy at the Harbert College of Business.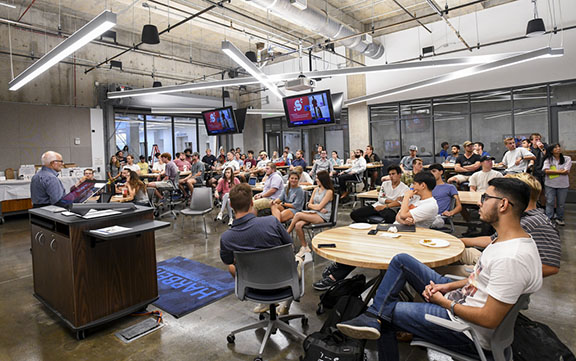 The innovation lab inside Horton-Hardgrave Hall allows students
to work on their ideas in a collaborative, team setting.
"One thing that impressed me is that when employers look at a student who comes out of this program, they'll quickly see that the student understands and knows how to execute the core facets of entrepreneurship in a variety of business settings," he says, citing Harbert College's emphasis on entrepreneurship.
He said the basis of any entrepreneurship, the ability to raise capital, depends both on the quality of the offering being brought to market and the quality of the teams behind it.
"What I see at Auburn is that the variety of entrepreneurial ideas, ranging from food service businesses to very technical industries, is remarkable, far beyond what I see at other schools," he says. "It prepares a student to actually engage in three key activities: raising capital, building a competitive offering and attracting a competitive team. And the student is not locked into just one approach. The school of experience is as important as the school of academic training, and Auburn has done a great job of putting those two parts together."
He sees the program's expanse as another big advantage.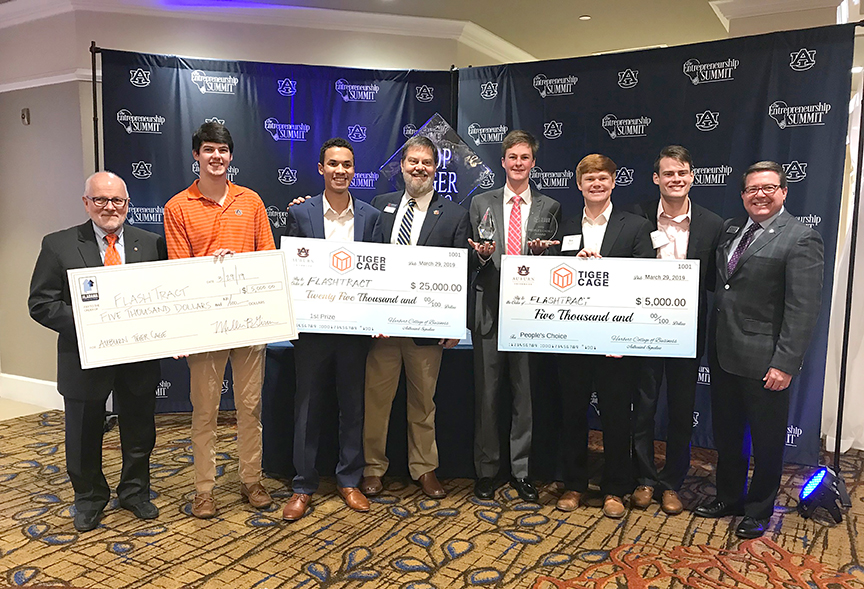 The annual Tiger Cage Student Business Idea Competition allows
student teams to compete for $50,000 in cash and prizes.
"I've watched the entrepreneurship team not just perform this inside the college of business, but reach out across the university," Roblin says. "That's also an incredibly important facet to the 'people' concept.
"The fact that the college of business and the entrepreneurship program are infusing that type of thinking in each of the other colleges is also a benefit to business school students, because they will appreciate the unique benefit they're getting by having the entire university aligned with this."
Roblin notes that Harbert students are learning about "the value of a broad network of individuals that have the experience you need, that you can trust, and that understand why that experience needs to be in the start-up from the very earliest phase."
The student engagement opportunities and competitions mirror real-life efforts to raise capital – and the reality of facing rejection.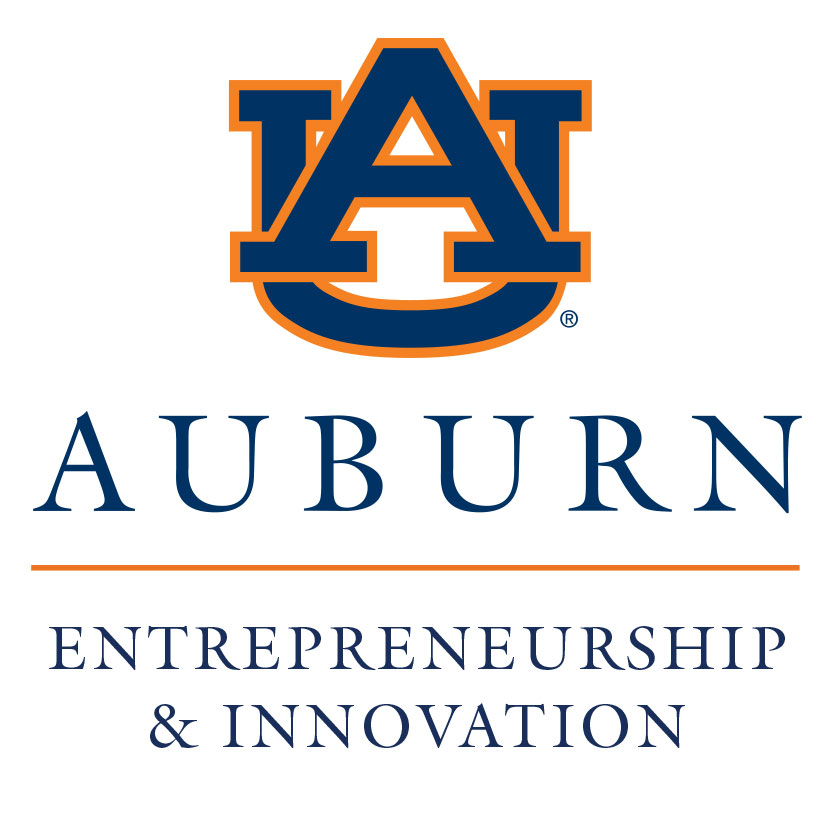 "That opportunity to experience and engage in activities that will be part of your life when you graduate -- before you graduate, in an environment where you can learn -- is highly valuable," Roblin says.
"I actually went into this thinking, "How do you teach this to someone? Is it a teachable notion in the conventional academic sense? And I'm now convinced that, yes, it is. You need to do it differently, which is what I see Auburn doing, and I believe we'll begin to see, in the next two years, a large surge in start-ups and investors out of Auburn building significant businesses.
"That's what I see as the next stage of what's going on -- really getting students into a network-building mode and using everything that occurs when building a business as learning. I give Lou and the team great credit. They turned my mind around."
Entrepreneurship at Auburn University is a multi-faceted program that teaches students how to take a business idea, create a business plan, then pitch to potential investors. Teams of students receive input from industry professionals in the college's Tiger Cage Student Business Pitch Competition and Tiger Cage Accelerator programs. Student startups have pitched their products in local, state, regional and even national competitions.