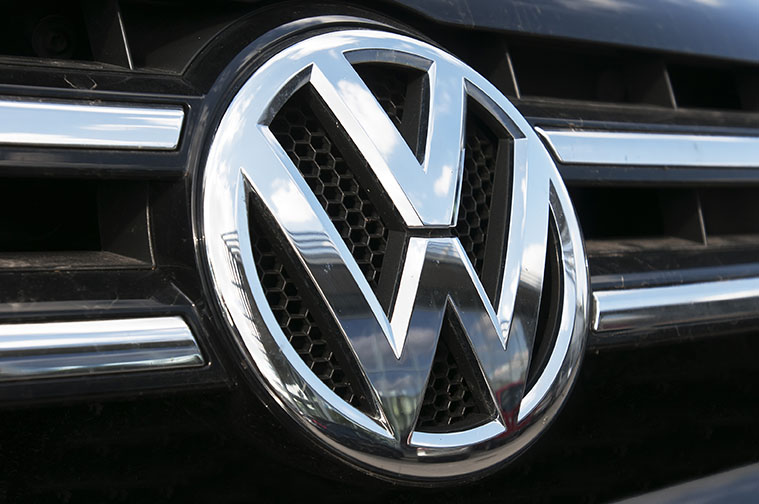 Volkswagen didn't look far to find its new CEO. Matthias Mueller, head of VW-produced Porsche, will replace Martin Winterkorn, who resigned Wednesday amid controversy. The German automaker recently admitted it cheated for years on U.S. exhaust-emissions tests.
In selecting Winterkorn's successor, VW not only acted prematurely -- it chose poorly -- according to a forthcoming article in the Strategic Management Journal written by three Harbert College of Business management professors and a former doctoral student.
Using data from institutional investors that manage billion-dollar investment funds and other professional investors, the paper, "Investor Perceptions of CEO Successor Selection in the Wake of Integrity and Competence Failures: A Policy Capturing Study," co-authored by Brian Connelly, Dave Ketchen, Chris Shook, and Ashley Gangloff reveals that, after an ethical scandal, investors "perceive outside and interim successors positively, but inside successors negatively." In tapping the head of its Porsche arm to reverse VW's fortunes, the company missed the mark.
"Promoting from within is a problem because stockholders and the public at large will worry that the new CEO is a product of the same culture that produced the unethical behavior," said Ketchen, Lowder Eminent Scholar. "To recover from an ethical lapse, a company needs to send a clear message that it is breaking free from past mistakes."
Connelly, the McWane Family Professor, said in the wake of a corporate integrity issue, it is advantageous to name an outsider as new CEO because it "sends a signal to investors that they are serious about changing their ways."
"Imagine a woman has marriage proposals from two equally-acceptable suitors," Connelly explained. "One offers her an expensive engagement ring with a giant, gleaming diamond. The other offers her ring straight out of a Cracker Jack box. Which suitor will she think is more serious? An outside CEO is a bit like that diamond ring. An outsider is not tied to the company's administrative heritage, so an outsider's arrival signals an intent to revisit organizational procedures and clean house. It also installs a watchdog that is not committed to the old regime; one that will presumably instill a more ethical culture."
The study's findings revealed that investors look favorably upon corporations under fire like VW naming interim CEOs. One respondent noted, "The right person for the permanent job cannot be selected in only a matter of days; therefore an interim CEO allows the company proper time to search for the best option." Another respondent added that appointing an interim "signals that the board is serious about making changes, but is not going to rush into finding a replacement."
VW admitted rigging more than 11 million diesel automobiles with software that masked emission compliance standards. Those vehicles were emitting dangerous nitrogen oxides.
"VW needs to make it very clear to the public that the new CEO is not tarnished by the scandal despite being a key cog in VW's executive team," Ketchen said. "And if it turns out that Porsche diesels were similarly tainted, promoting the president of Porsche to be CEO of the entire VW group likely will unleash a firestorm of greater magnitude than the initial one."