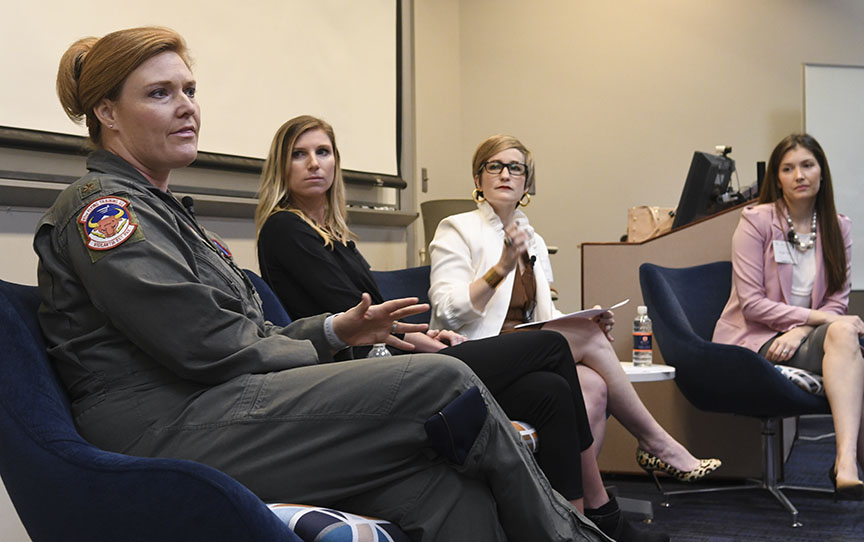 Determination. Grit. Overcoming failure. Motivation.
Those were some of the key points at Friday morning's Harbert College Women in Business Fall Summit, where a handful of female business leaders from entrepreneurs to finance – and even the U.S. military – encouraged female students to never lose sight of their dreams, and to "Stay and fight – keep your foot on the gas pedal," as Esada Qazi, VP of Corporate Finance at JP Morgan Chase, put it.
"You will be challenged," she said. "Just keep getting through it."
Qazi joined Liz Mercer, founder and CEO of Sleekform, and U.S. Air Force Maj. Emily Tucker, in a lively panel discussion moderated by Tara Wilson, founder and CEO of the Tara Wilson Agency. Harbert College Dean Annette L. Ranft shared her story -- from a small farm in North Carolina to becoming an administrator in higher education -- during a fireside chat-style conversation with Wilson.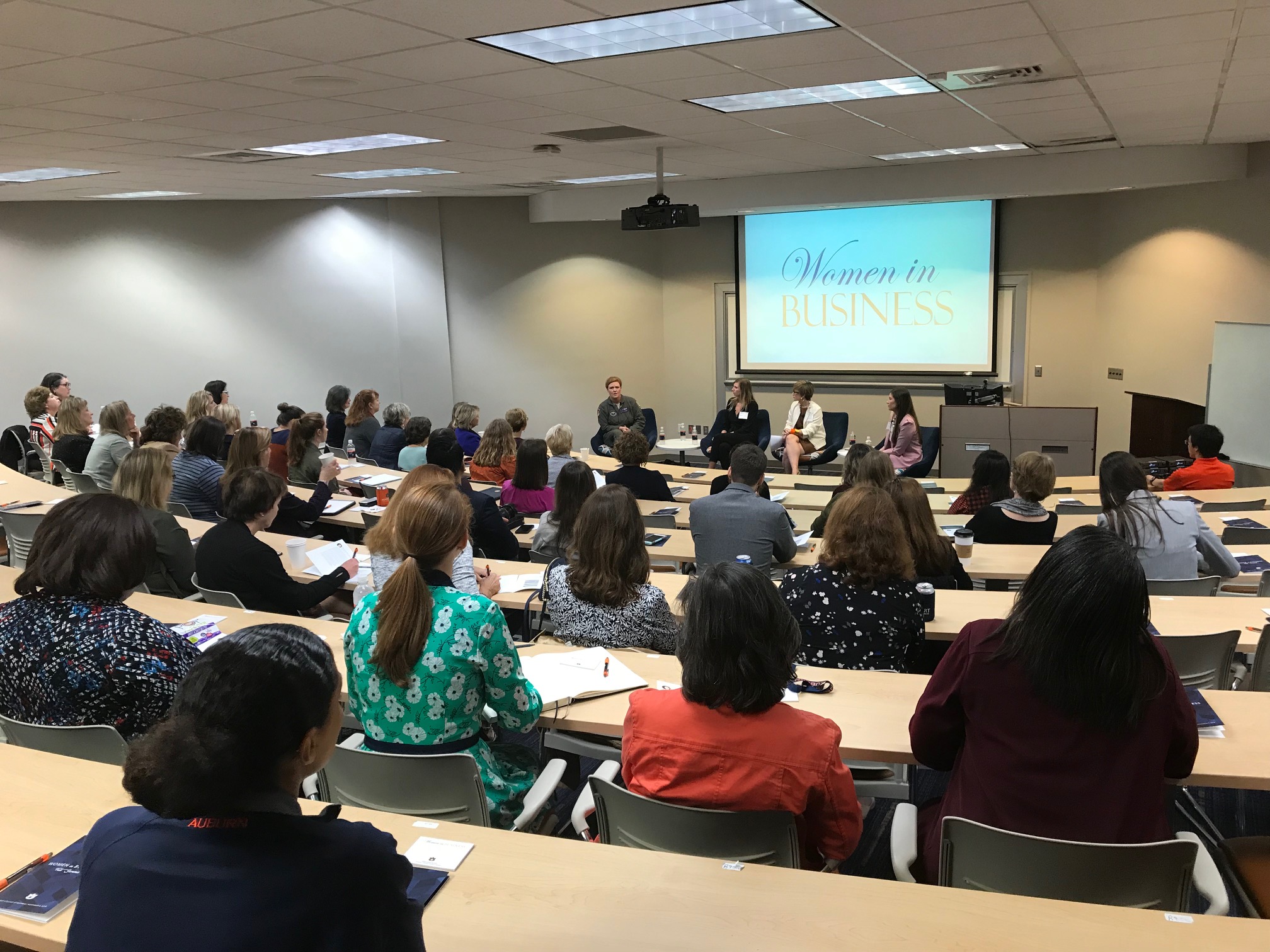 The summit concluded with a luncheon on the Lowder Lawn, highlighted by keynote speaker Bijna Dasani (bottom), Head of Architecture and Innovation at Lloyd's Banking Group in London.
The women encouraged students never to hesitate when it comes to pursuing their passions. Wilson, a 1997 Harbert College alumnus who founded an experiential marketing firm in Fort Worth, Texas, told the students, "Try. Go for it!"
Mercer, a 2011 Harbert College alum, and Qazi, believe that tomorrow's business leaders must continue to move forward. Stagnation is not an option.
"Don't be a puddle. Be a river," Qazi said. "A puddle will rot."
Mercer added, "Take baby steps if you need to," she said. "If you just take each one of those steps, they will compound. Keep moving. There are times when everything looks really big and it's hard to think that you can really accomplish some things, but take every one of those steps and don't get into the analysis paralysis in looking at everything and not understanding where to go. Just keep moving."
Tucker, a 2004 Auburn alum and pilot instructor in a male-dominated field, said that perceived qualifications should not deter a person from reaching their work goals, but also lives by the mantra of humility, credibility and approachability. "You'll never find your path if you don't go for it," she said.
The event was sponsored by Harbert College's Women in Business program.