How should supply chain executives embrace the digital transformation, conquer labor woes via automation, develop profitable sustainability programs, and secure reliable transportation capacities? Why do Dave Clark and online retail giant Amazon continue to push the technology envelope?
Answers to these burning supply chain issues – and more – will be provided by industry experts on Thursday, May 2, at Fusion 2019, Auburn University's third annual Supply Chain Symposium, hosted by the Harbert College of Business and held at the Marriott Resort at Grand National in Opelika.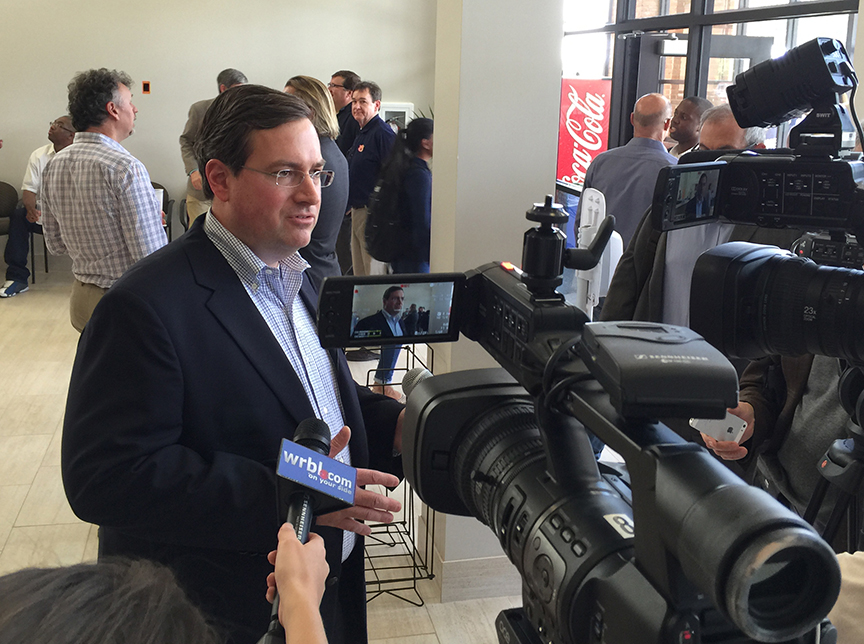 Clark (left), a 1994 Auburn graduate with degree in education, is Senior Vice President for Amazon's Worldwide Operations and will kick off the all-day event discussing his passion for supply chain excellence and provide insight into Amazon's supply chain operations.
"Dave Clark brings a great deal of thought leadership from an organization that is always on the leading edge of supply chain innovation and change," said Brian Gibson, Wilson Family Professor of Supply Chain at the Harbert College and Director of the Center for Supply Chain Innovation at Auburn University.
"Things that some organizations might be thinking about right now – Amazon might already be well entrenched. Dave is going to talk about some of Amazon's capabilities and why his supply chain group is becoming more technology-focused. He's got people working for him that are taking futuristic ideas for supply chain – robotics, artificial intelligence, automated delivery, drones – and making them a reality."
Gibson pointed out that Fusion 2019 will provide insight from multiple leaders in the industry, including Reid Dove, CEO at AAA Cooper Transportation, Tracy Rosser, former Senior Vice President of Transportation at Wal-Mart, Robin Baggs, Director of Transportation at The Home Depot, Chris Brasher, Head of Operations at Regions Financial, and Rick Salantrini, President of Delta Flight Products, among others.
"The theme this year is looking forward to what's next in supply chain," Gibson added. "There are a lot of buzzwords out there that people hear about, think about, and want to figure out how to do something about them. Our goal is to assemble a group of speakers and panelists that can articulate how to bring these critical supply chain topics and issues to life. Some of these topics include digital transformation, automation and robotics implementation, and closed loop supply chain execution."
Gibson said that more than 150 people in the supply chain industry have registered for the event. "They are going to learn what leading organizations are doing to improve their supply chain planning and operations, and how they are using data, technology and automation to improve the speed and efficiencies of their supply chains."
Harbert College's Supply Chain Management program was rated No. 3 nationwide by Gartner last June. "The annual symposium is certainly a credibility-builder for our program," Gibson said. "It's an opportunity to deliver a high caliber program with great presenters, provide networking opportunities with our students and faculty, and raise awareness of the great work that we are doing at Auburn."