Auburn University Master of Real Estate Development graduate Phillip Hasha was recently named to the Pacific Business News 2015 "40 Under 40" class.
Hasha graduated from the MRED program, an executive education program jointly offered by the Harbert College of Business and College of Architecture, Design and Construction, in 2012. Shortly after graduating, he and two other classmates, Ryan Takaki and Brian Wardlaw, formed The Redmont Group – a Honolulu, Hawaii-based full-service commercial real estate firm specializing in asset management, acquisition, design, valuation, finance, development and construction. They credit the MRED program, which blends online course delivery with short-term campus-based residencies, for helping them identify a post-graduation opportunity.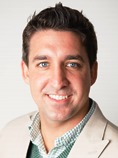 The 40 Under 40 winners were selected based on career success and community involvement. All are young professionals who are committed to making a difference on a local, national or international scale. The 2015 class is a diverse group of young men and women who are working to make a difference in Hawaii in finance, law, real estate, retail and nonprofits.
Auburn University's MRED program delivers a solid, broad-based graduate-level education that produces students with outstanding leadership skills and substantial professional knowledge. The program emphasizes best development practices related to environmental sustainability, social responsibility, economic resilience, financial feasibility, deal structuring, and design excellence. The program recruits students who have demonstrated excellence in their professional careers and who have the potential to become future industry leaders.
To learn more about Auburn University's MRED program, call 334-844-5078 or visit http://mred.auburn.edu/.