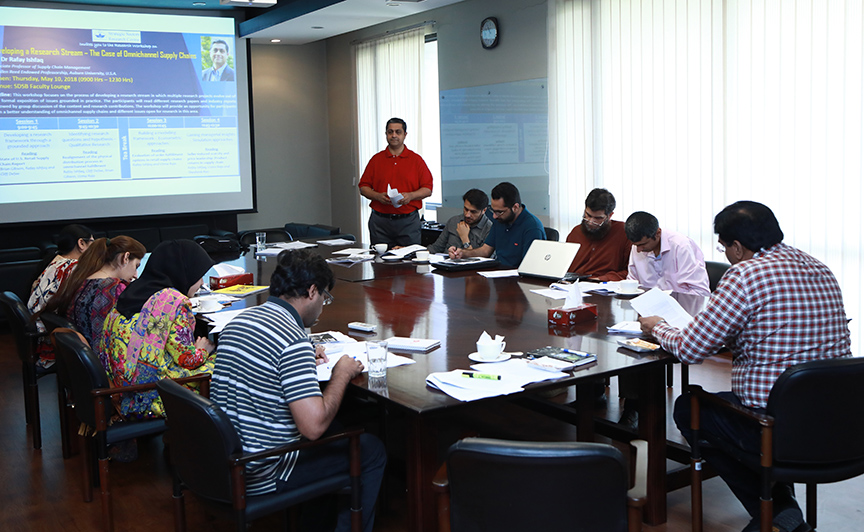 Consider, for a moment, the 10 most populous cities in the world – many of which are in Asia. Local economies are improving and consumer buying power is increasing. Customers are expecting convenience and immediacy through online shopping which, in turn, creates supply chain challenges for retailers.
Rafay Ishfaq, W. Allen Reed associate professor of supply chain management in the Harbert College of Business, recently shared retail supply chain strategies with professors and students from across Asia and the Middle East at Pakistan's premier business school, the Lahore University of Management Sciences. Ishfaq shared insights aimed at helping solve ongoing supply chain woes.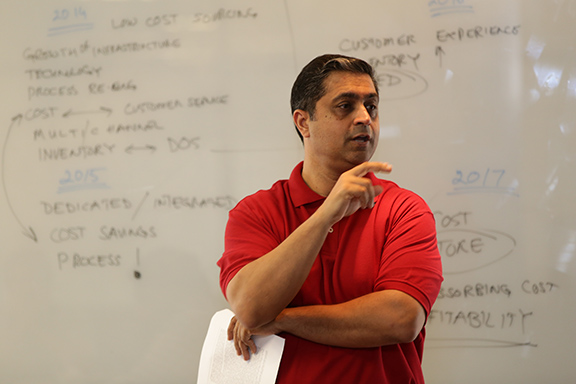 "Solutions to supply chain problems are not just applicable in developed countries of the world, but in developing nations as well," said Ishfaq. "What we do as researchers to find supply chain solutions for local U.S. retailers – the same principles, the same dynamics and the same knowledge – is applicable around the world.
"How are retailers in developing economies going to handle the pressure that comes with organizing omnichannel retail in a manner that you can make money while serving online customers, and doing it in a manner which enhances customers' experience of purchasing, consumption, getting orders delivered to their doorstep?"
Ishfaq suggested that developing a nice website might enhance the overall appearance of a company, or product, but your company must be able to deliver on the promise of e-commerce and omnichannel, or else the website is useless. "There needs to be a very strong logistics and operational capability beneath that to enable you to operate efficiently and profitably," he said.
There are multiple ways customer orders can be filled on time while maintaining quality, Ishfaq said. Such options include filling and shipping online orders directly from stores, using dedicated fulfillment centers to process large numbers of online orders together, or shipping items directly from vendors. "But you must know the strengths and weaknesses of each of these different fulfillment options … to help them see if what they are doing and the level at which they are doing it right now is appropriate for them," he said. "When they grow and that scale increases to another level, what's the right time for them to change strategies?
"It's not like they can take all the strategies used by U.S. retailers and apply them directly over there because there are certain elements that are unique to their respective economies. But this (retail supply chain) is one research area where we can share our experiences with them in a way to help another part of the world manage their supply chains."
"As a major research university in the U.S., we are in the business of creating knowledge and bringing it to people who can make use of it for the betterment of industry and society," he said. "Being able to provide that service and do that outreach at the international level on behalf of Auburn University is a privilege."