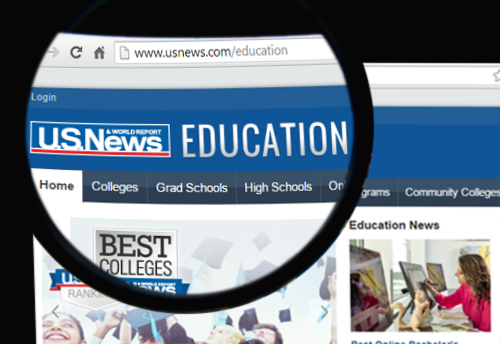 Auburn University's four MBA programs continue to steadily advance in key national and global rankings.
U.S. News & World Report has announced that the Harbert College of Business'Full-Time MBA program moved up four spots to rank No. 69 on its 2020 best business schools list, making it No. 35 among the nation's public universities. In a separate ranking, the Harbert's Executive MBA program jumped 25 spots to No. 40 in CEO Magazine's ranking of 2019 global executive programs.
U.S. News & World Report reviewed 367 MBA programs accredited by the Association to Advance Collegiate Schools of Business (AACSB) in the fall of 2018 and early 2019 and considered peer and recruiter assessments, placement, among other weighted categories, in its ranking. CEO Magazine considers data points such as quality of faculty, international diversity and class size in its ranking.

"There is incredible competition in this space as executive MBA programs around the globe vie for those professionals who are already successful in their careers but are searching for advanced degrees to better prepare for greater responsibility within their organizations," said Kim Kuerten, executive director of Graduate Executive Programs. "Being considered a top global executive program is especially satisfying this year, as we prepare for the graduation of our 20th executive MBA class and the 20th intake of physician executives."
These rankings come in the wake of U.S. News & World Report placing Auburn No. 9 in its 2019 survey of best online MBA programs in the nation, up from No. 11 in 2018, and Modern Healthcare pushing the physicians executive MBA to No. 8 in its 2018 list of largest physician executive MBA programs, up from No. 15 in 2017.
"These advances reflect the efforts of our faculty and staff to continually emphasize the quality of education and services provided to our students," said Dr. Stan Harris, Associate Dean of Graduate and International Programs. "Both our full-time and executive programs serve business professionals at different points in their careers and are designed to provide them with the skills to set them apart in a competitive business world. When you couple the quality of our programs with their relatively low costs, the ROI becomes evident and is a key differentiator."
About Auburn Graduate Business Programs
Auburn University's Harbert College of Business offers nationally ranked master's degrees in accountancy, business administration (MBA), finance, and information systems, available both on campus and online. These AACSB-accredited programs have been ranked top ten by U.S. News & World Report based on their rigorous curricula and graduates' career success. Our highly-touted Executive MBA, Physicians Executive MBA and Master of Real Estate Development programs offer advantages to busy professionals due to their blended delivery model and concierge-style service. The Harbert College of Business currently serves more than 700 graduate business candidates.
For more information, visit harbert.auburn.edu.