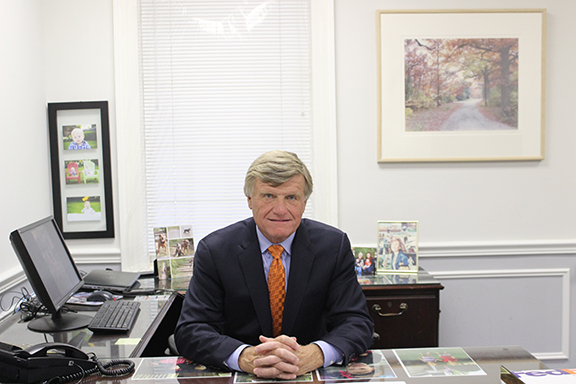 John Mengelt positioned himself near center court at The Forum in Los Angeles and prepared for the tip-off. On one side was Elgin Baylor. On the other was Jerry West. Jumping for the Lakers was Wilt Chamberlain.
"I'm thinking, 'Where are my bubble gum cards?'" the rookie guard with the Cincinnati Royals asked himself before his third game of the 1971-72 season. "I was kind of in awe."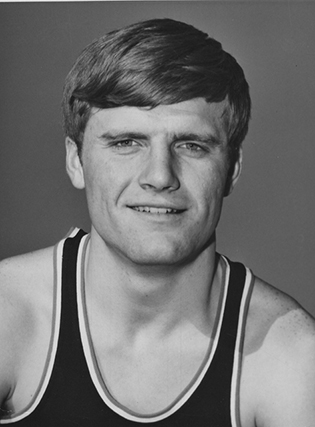 Mengelt, who still holds Auburn's single-season men's basketball scoring record with an average of 28.3 points per game in 1970-71, credits hard work and preparation for a 10-year pro basketball career, a 20-year run as a basketball broadcaster and growth of a flourishing executive search firm, Breckenridge Partners in Lake Forest, Ill., which he founded 32 years ago.
But Mengelt's business roots are traced to tiny Elwood, Ind., where he grew up the son of an A&W Root Beer stand owner. "I was seven years old and got handed a stick with a nail in it and was told, 'Go pick up the papers in the parking lot,'" said Mengelt, who received a marketing degree from Harbert College in 1971. "At 10 I'm on a cash register. At 12 I'm cooking. I think that foundation is very important in my work ethic. My dad had a voracious work ethic."
Breckenridge's success is based on "passion for what we do," and the simple principles of preparation, listening, and leading by example.
"People just think you show up and play. You do that in any occupation, you're not going to be successful," said Mengelt, who is joined at Breckenridge by his wife, Linda, who plays a key role in management and was one of Ford Motor Company's first five female field managers. "It's all the work that you have to do before you get to the game that really allows you to play well."
Mengelt, who retired from professional basketball in 1982, said a key to earning candidates' trust is treating them as if they were already clients.
"You have to be yourself with potential clients," he said. "You sell yourself by your past history and what you accomplished and how you accomplished it. Athletics, in general, teaches you about discipline and hard work and making sure that you're a good listener. A lot of people like to talk more than listen. I think one can learn much more than they already know by listening to someone other than talking to themselves.
"My philosophy is every day is an interview. No matter what you're doing, where you're at or who you're talking to, it's an interview."
Since its inception, Breckenridge has enjoyed success with many clients, including the Walt Disney World Corporation, GlaxoSmithKline, Goldman Sachs, OneAmerica Financial, Alabama Power, Exelon, General Electric, Boston Scientific, IBM, Applied Biosystems/Celera Genomics, Baxter International, consulting firms Bain & Company, Ernst&Young, and William M. Mercer, Inc.; venture capital and equity firms J.W. Childs, Flagship Ventures and The Carlyle Group.