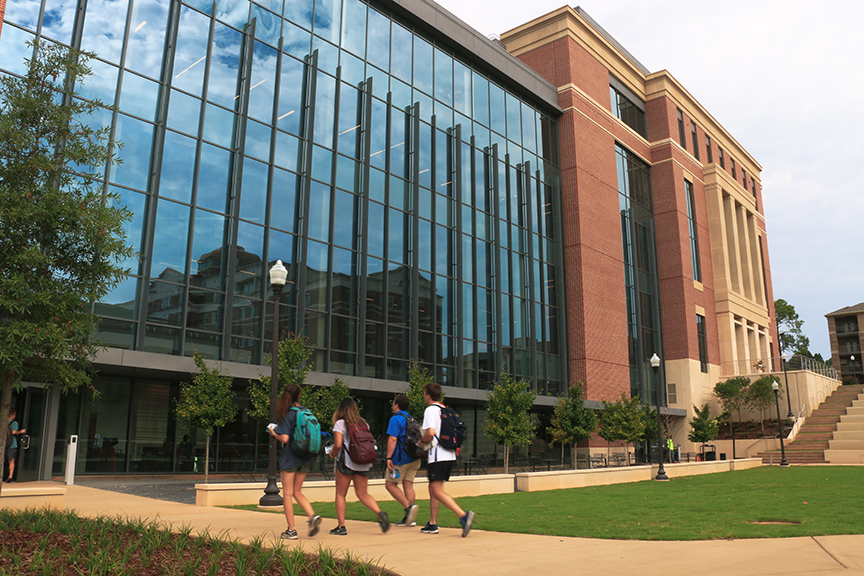 We focus on a combination of high quality and value pricing, creating a value proposition and return on investment for an Auburn online MBA or graduate degree that is hard to beat."
U.S. News & World Report released its 2020 Best Online Programs rankings on Tuesday, January 14, and Auburn University's Harbert College of Business online MBA and online graduate business programs again ranked among the nation's best. The news follows other recent top rankings by Poets & Quants and The Princeton Review.

"We are pleased to consistently rank among the best online graduate business programs by U.S. News & World Report," said Harbert College of Business Dean Dr. Annette L. Ranft. "We have a long tradition of leadership in online education through our graduate programs including an online MBA, online MS in Finance, online MS in Information Systems and an online Master of Accountancy. We are honored that sustained investment in quality online education and our focus on producing well-prepared graduates has been consistently recognized over the years."
Harbert College's online MBA was ranked in the top 7 percent of all programs evaluated by U.S. News & World Report, while its non-MBA graduate business programs ranked in the top 9 percent of programs evaluated.
How does Auburn's Online MBA program stand out? "We do not outsource our teaching," said Stan Harris, Associate Dean for Graduate and International Programs. "Auburn faculty who teach in our full-time programs also teach in our online programs. Our students see and hear faculty in front of a live campus class or experience studio-produced content. Our faculty are engaged with students throughout a course providing content and regular interaction. In addition, we focus on a combination of high quality and value pricing, creating a value proposition and return on investment for an Auburn online MBA or graduate degree that is hard to beat."
Find out more about Harbert College's broad portfolio of online programs at http://harbert.auburn.edu/academics/online-programs/