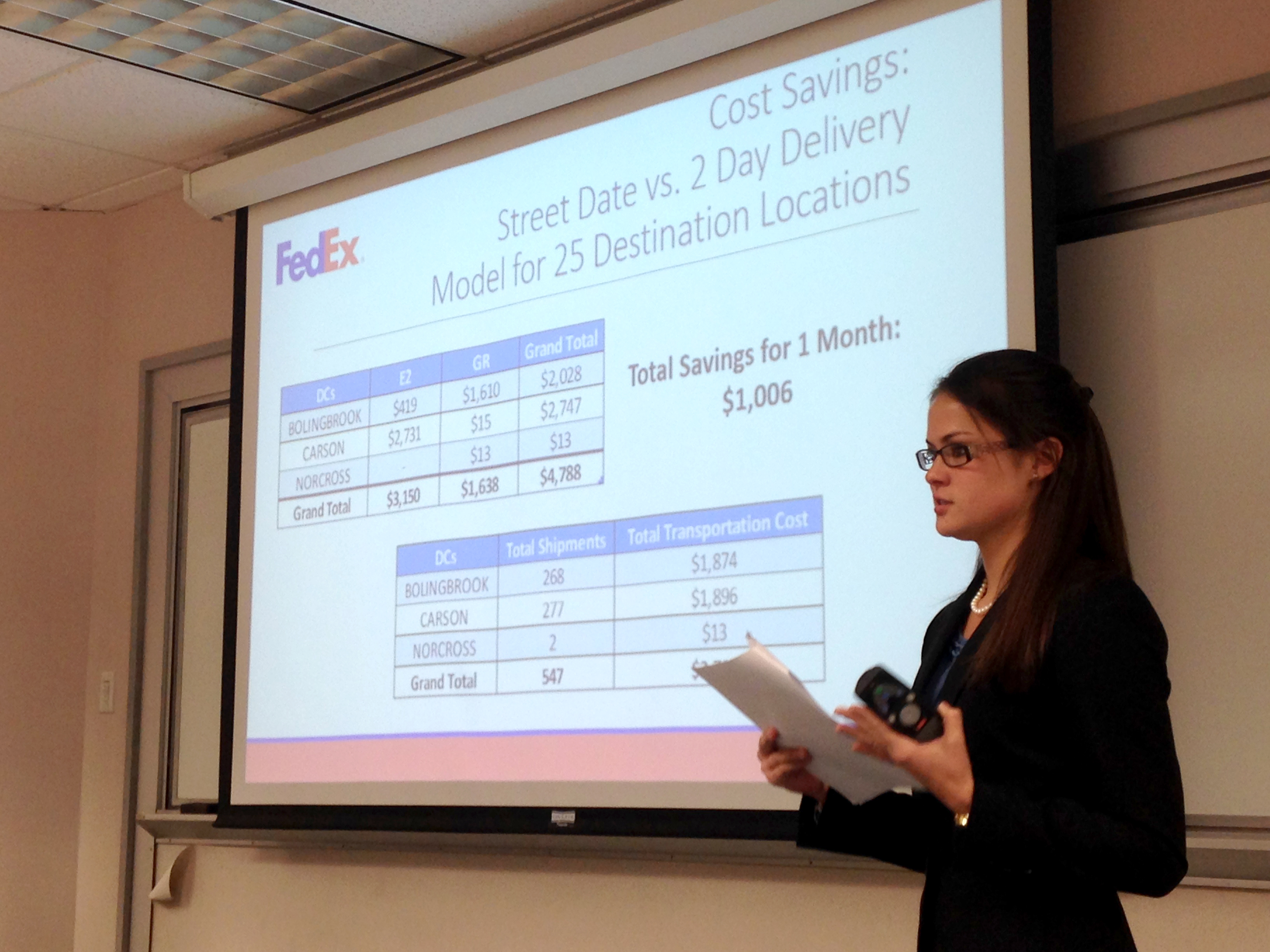 Katharine Ogino executed and managed hundreds of purchase orders, found ways to reduce costs through savvy inventory management practices and acted as a primary purchasing point of contact. She did all of this, and more, as a Harbert College of Business Supply Chain Management student.
Ogino will soon go to work at Georgia-Pacific, LLC, where she interned, as a buyer in Madison, Ga. But before the senior from Columbia, S.C., begins her professional career, she will serve as Harbert College's graduation marshal at the December 13 commencement.
Thanks to her experience at Auburn, she's ready for what's ahead of her.
"The professors I've had in the Harbert College of Business have done a great job of relating real-world situations to the material they're teaching, whether it's through current events or through their own experiences as industry professionals," said Ogino, Executive Director and President of the Auburn Supply Chain Management Association. "I think this will help me in my career because they've shown how the information we're learning in class applies to real situations that we could encounter every day in the business world."
Ogino, who tutored student-athletes in supply chain management, finance and accounting classes, will graduate with a 4.0 GPA in her major.
Ogino enjoyed two internships at Georgia-Pacific. She worked as a purchasing intern in Rincon, Ga., from June to December in 2013, then in procurement operations in Diboll, Texas, from May to August.
"I learned a lot during my internships with Georgia-Pacific, but I didn't realize just how much I learned until I returned to school," said Ogino, who credited the college's numerous career expos and expo preparatory events for helping her obtain the internships. "I was able to apply a lot of what I'd learned in my internship to what the teachers were covering in class, and I feel as though the real-world experience helped to reinforce the lessons that were being taught. My internships also taught me the importance of careful communication, time management and how to prioritize, the concept of principled entrepreneurship, and other skills that will be applicable to most things I do in the future.
"The first internship led to a job offer and then to a second internship -- so those were added bonuses and I'm very grateful for all of the opportunities it provided."
Ogino encourages other students to consider a supply chain management education.
"Supply Chain is a much broader field than most people realize, and there are so many different opportunities in this growing industry," she said. "The Harbert College Supply Chain Management faculty does a great job of helping students find what they're interested in and helps them to pursue internships and jobs in these areas. They also do a great job of teaching the tools, techniques, and concepts that students need to be competitive in today's job market, like analytical skills, teamwork, effective and efficient communication, and critical and innovative thinking."