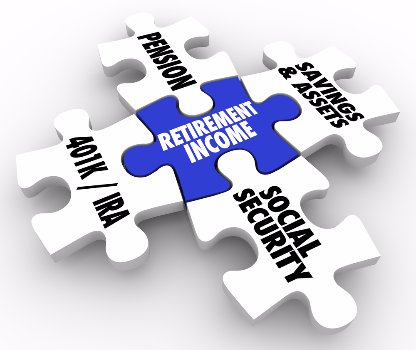 A study completed by two finance professors at the Raymond J. Harbert College of Business reports the Retirement Systems of Alabama faces an alarming $15.2 billion shortfall – nearly double the state's $8.8 billion debt -- and offers recommendations to right the ship.
The 49-page report "Alabama's Public Pensions: Building a Stable Financial Foundation for the Years Ahead," co-authored by Jim Barth and John Jahera, published with the Alabama Policy Institute and made available to the Alabama Legislature for consideration this session. Alabama is expected to allocate $938 million to the state retirement system in 2015 – the second-largest item in the budget behind education – with $751 million coming from the Education Trust Fund and the remaining from the General Fund.
Taken directly from the RSA's annual financial report, Barth and Jahera's report reveals that the RSA holds $29.4 billion in assets, but has $44.6 billion in liabilities.
"Any shortfall that's never resolved is ultimately paid by the taxpayers," said Barth. "Some taxpayers aren't even benefitting by being members of the system."
The RSA is made up of the Teachers Retirement System, Employees Retirement System, and Judicial Retirement Fund. Barth and Jahera noted that the current system has only 66 cents for every dollar owed to current and future retirees – and the current shortfall has been growing by $4 million each day.
Three recommendations were offered to repair the system:
1) Create a cash balance pension structure for all new employees that provides individual accounts (with employer and employee contributions), a 5 percent state-guaranteed minimum rate of interest, and member and state profit-sharing components;
2) Adjust judicial pensions to be in-line with fellow state employees (vested judges receive 75 percent of salary regardless of years of service);
3) Disallow the Alabama Education Association executive administration to participate in the public retirement system.
Barth and Jahera said, if implemented, their plan would reduce the financial drain on state budgets and potentially earn positive annual savings in excess of $1 billion once the shortfall has been erased.
"It's a good compromise between the traditional plan and a 401k-type of plan," Jahera said. "You're shifting some of the risk away from the state's taxpayers, but not all of the risk."