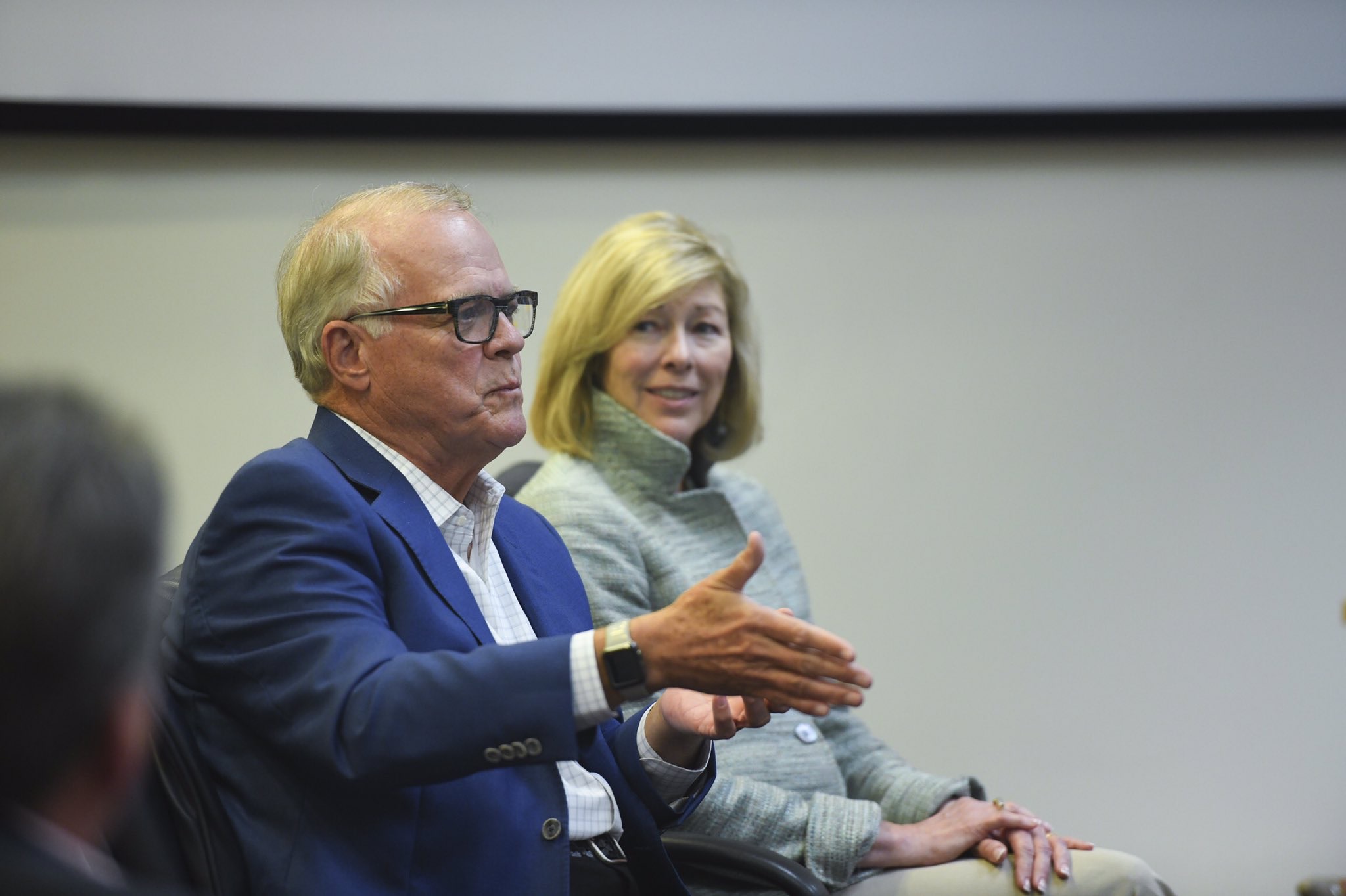 Diversity in thought, talent, and people is a quality that defines successful businesses, now and in the future. That's the message four executives from the supply chain industry delivered to roughly 100 supply chain students Thursday night at the Harbert College of Business' Supply Chain Management Leadership Forum.
The event was sponsored by Harbert's Center for Supply Chain Innovation.
"With a diverse workforce, you've got a breeding ground for innovation," said Robert Pugh, Vice President for Transportation and Logistics at Georgia-Pacific. "It helps you collaborate. It enables you to make better decisions and you get to know the customer better. When you have diverse opinions, that's when innovation takes place."
Pugh was joined by Joe Forehand, former CEO at Accenture, Crystal Lassiter, Senior Director for Global Sustainability and Environmental Affairs at UPS, and Michelle D. Livingstone, Vice President for Transportation at The Home Depot.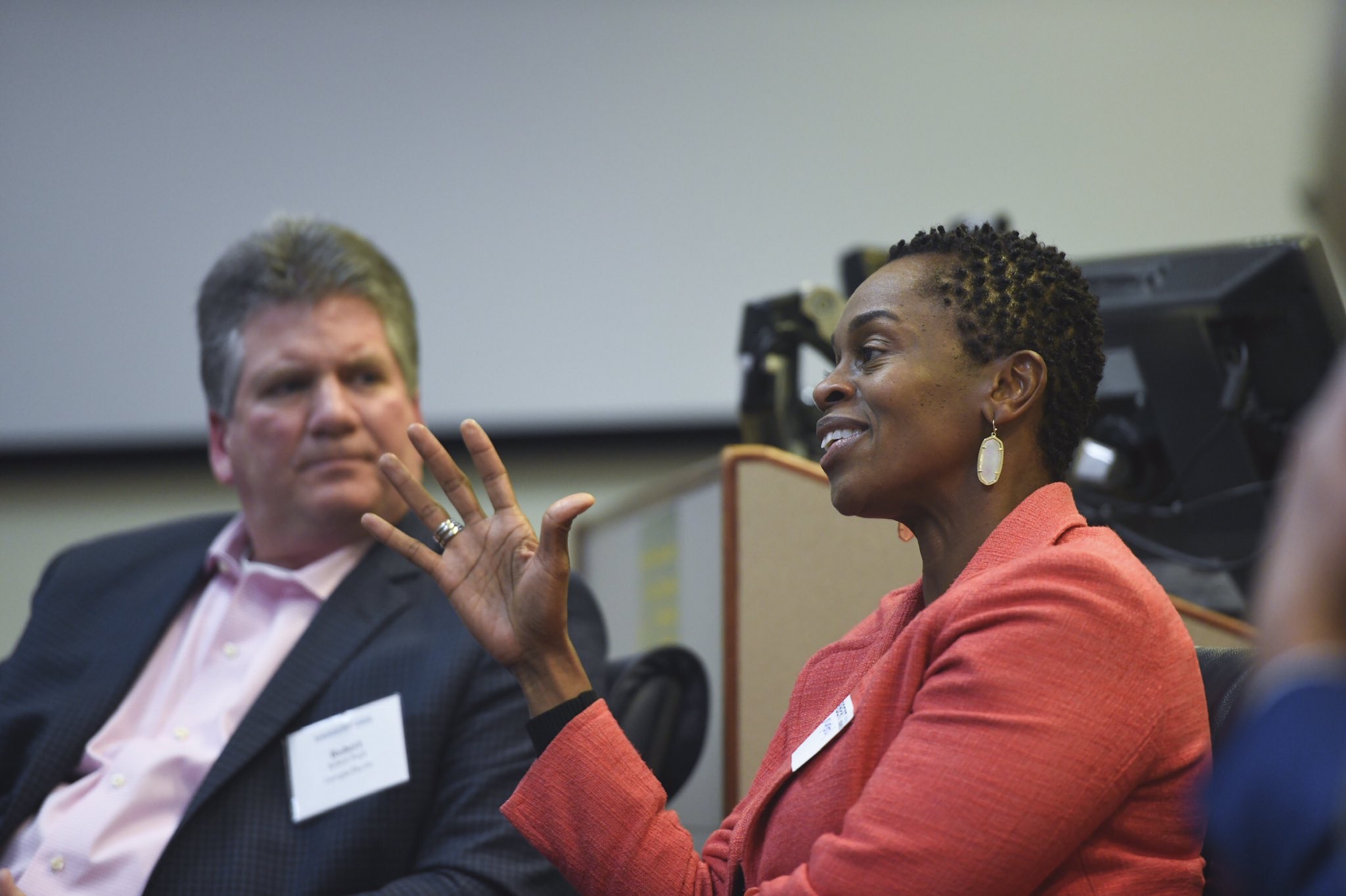 The group stressed that diverse leadership teams make better decisions. Maintaining gender and racial balance was vital, the executives said. Successful companies have leaders that reflect the market of customers they serve.
Lassiter noted research that illustrates this point. "When companies are serious about ethnic and gender diversity, they have a 35 percent increase in sales over other companies in the same sector."
"I perform better because of diversity and diversity challenges me," she said. "We get better, personally and professionally, when we have to work with, be around, and deal with those who are not like us. Those are the things that make me reflect on myself as an individual and my contribution. They make me want to do better."
The executives noted that while companies are evolving, there can still be resistance. They encouraged students to discount remarks that might question why women or people in underrepresented groups are being hired or promoted. Rather, they encouraged students to actively search for mentorship opportunities that will encourage diversity. "If you are the one being whispered about – prove them wrong," Livingstone added. "I was the one people whispered about. But if you have not held the hand of another woman behind you as you go up – you have failed. As you have an opportunity to move up the ladder, look behind you."
"Introduce competing ideas. No one has cornered the market on the best ideas," said Forehand, who was inducted last spring into the Auburn University Entrepreneurship Hall of Fame. "You want a diverse group so you can look at the opportunity, you can come up with a better solution because you have a broad mix of talent. The best leaders evolve when they can admit that there is another opinion that's better than theirs, that they are willing to change their minds. That helps the organization improve."