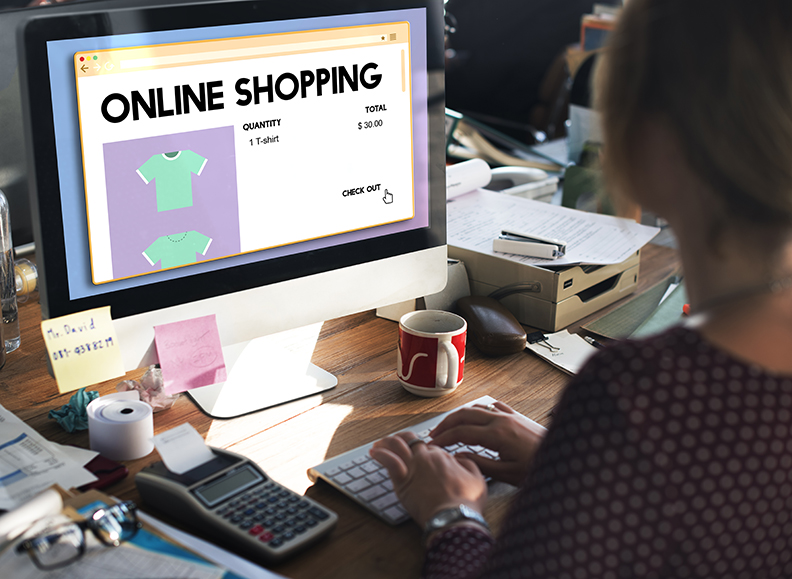 "Hurry! Buy now! Only three left in stock at this low price!"
What type of message does this send to online shoppers? They might be gripped with panic and hurriedly make a purchase. After all, that super-cool pair of shoes was offered at a remarkably low price and only a few remained. This online retailers' "Hurry! Buy now!" marketing strategy might boost sales, but research shows it's costing the company in the long run.
Harbert College supply chain faculty members Rafay Ishfaq and Shashank Rao co-authored research that reveals customers who engage in purchasing products when inventories are advertised as low have a greater chance of returning those products. Shipping is free to customers, but not to retailers.
"When retailers are drawing up their marketing strategies for sales, they will try to lower prices to boost the demand and use the inventory availability signal to say, 'We're going to run out of this. If you want it, buy it now,'" said Ishfaq, an associate professor. "If you disconnect that strategy from the operational side of it then what we have shown is you will see more items returned. They might be making sales, but those sales don't stick."
For their efforts, "Seller-induced scarcity and price leadership: Impact on product returns in the internet supply chain," was not only published in the elite International Journal of Logistics Management, but was chosen by the journal's editorial team as outstanding paper for the 2017 Emerald Literati Award for Excellence. The award will be presented at a conference in Edinburgh, Scotland, in July.
"I am very pleased to receive this recognition for our work," said Rao, the Jim W. Thompson Associate Professor in Supply Chain Management. "It is my hope that our work on this paper, along with our other research, will be of value for online retailers that struggle with managing stock levels especially on their faster moving items."
Ishfaq and Rao co-authored the paper with University of Alabama professor Uzma Raja.
"What might have caught the editorial board's attention is that the topic of this paper is unique and applicable to practice," said Ishfaq. "We have identified a phenomenon that people did not know before. Plus, we used a novel data analytics technique in the paper that allowed us to identify the interaction between pricing decisions and limited product availability, and its effect on product returns."
The team gathered data over a 12-month period from a "high-end fashion" online retailer, which offers free shipping (as most do) and a 30-day return policy for a refund. "We found that when products are scarce and you see that there are one or two left, sales jump – but so do returns," Ishfaq said regarding these hastily-made purchases. "After you have made a purchase, you re-evaluate that purchase. We call that buyer's remorse.
"Product returns in e-commerce have been a big issue. From a customer's standpoint, everybody wants that flexibility to return items that they don't like. But on the retailer side, it's an expense."