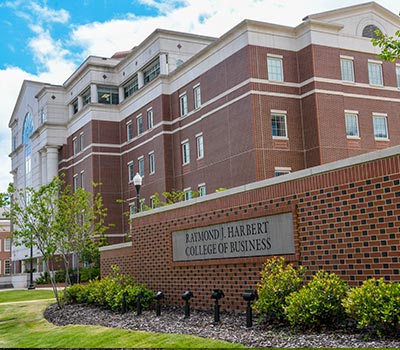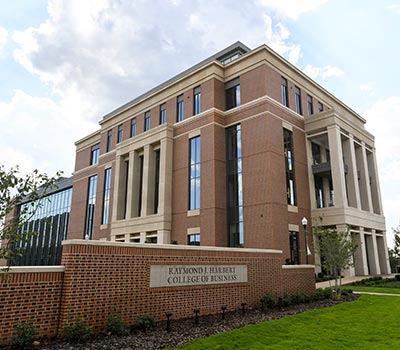 2023
Harbert College of Business celebrates the 10 year anniversary of it's naming gift.
2022
The Harbert College of Business establishes the Institute for Real Estate Development with a $5 million anonymous gift. The Institute positions Auburn as a ntationally recognized hub for exceptional real estate instruction, thought leadership and research innovation across all major property sectors.
The Auburn University RFID Lab partners with retail giant Walmart to implement its technology in modernizing inventory control.
Flashtract, a New Venture Accelerator start-up company, receives $15 million in series A funding. Flashtract is a fast-growing provider of billing and payment software for the construction industry.
Joe Hanna, Regions Bank Professor, is named interim dean of the Harbert College of Business.
2021
The HarbertPodcast debuts. This series draws on the skill and experience of Harbert alumni and faculty who offer perspectives on building careers and successful business enterprises.
2020
Auburn University's Harbert College of Business announced on June 8 that it has formed a Department of Supply Chain Management. The creation of the new department brings expanded resources and focus to the college's highly ranked supply chain management program.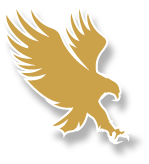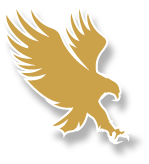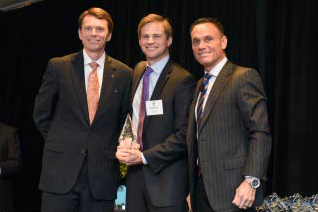 2019
In August 2019, the Raymond J. Harbert College of Business unveiled its new state-of-the-art business building, Horton-Hardgrave Hall
Online MBA program celebrates its 30th year
The College expands its program offerings, adding Business Analytics to the ranks
2018
Dr. Annette L. Ranft joined the Harbert College of Business as its eighth dean on August 1, 2018. Dr. Ranft received her Ph.D. in Strategic Management at the University of North Carolina at Chapel Hill. Her research has been published in top journals, including the Academy of Management Review, the Academy of Management Journal, Organization Science, the Journal of International Business Studies, and the Journal of Management. She has served on the editorial board of the Strategic Management Journal, and as Associate Editor for the Journal of Management.
2017
The Raymond J. Harbert College of Business celebrates its 50th anniversary
Dean Hardgrave named Auburn University Provost
The College breaks ground on its new business building. The building is expected to be complete in time for the Fall 2019 semester
2016
College announces $15 million gift in September from 1982 alumnus Raymond J. Harbert. Coupled with a $15 million match from Auburn University, the gift will lead to the creation of a second building to house graduate programs. Expected completion is for Fall 2018
The Harbert College of Business surpasses its $100 million target goal in the "Because This is Auburn" comprehensive campaign in July. That far exceeds the college's total from the previous campaign ($19.2 million) completed in 2008 and surpasses the college's total fundraising ($60 million) from 1967-2008. College launches Center for Supply Chain Innovation
A June 27 electrical fire on the first floor of Lowder Hall forces the temporary closure of the building. Restoration efforts enable the college to resume normal operations for the start of the Fall 2016 semester
Department of Aviation and Supply Chain Management becomes Department of Systems and Technology
2015
In May, the Auburn University RFID Lab hosts its grand opening. The lab, which explores the business case for the implementation of radio frequency identification technology, draws on Harbert College of Business faculty and students
The Harbert College hosts the first Auburn University Entrepreneurship Summit in April. The event includes the Tiger Cage student entrepreneurship competition, as well as the Top Tigers awards honoring the fastest-growing companies founded, owned or led by Auburn alumni
Panopto system becomes course delivery mechanism for online MBA students
2014
College renames its alumni publication Harbert Magazine, moves to bi-annual publication and repackages The Shareholder as an annual report
2013
Exterior renovations to Lowder Hall completed
Business Analytics program and Ph.D. in Finance are launched
College renamed the Raymond J. Harbert College of Business in June after $40 million commitment from 1982 alumnus – then the largest gift in Auburn University history
2011
College sets $100 million goal for university-wide comprehensive campaign
2010
Dr. Bill Hardgrave is named dean of the college in April after previously serving as executive director of the Information Technology Research Institute in the University of Arkansas' Sam M. Walton College of Business. "I look forward to helping the college assume its position as one of the elite business schools in the country," said Hardgrave, whose tenure begins in August
College Strategic Plan outlines goal of becoming "among the elite public business schools in the U.S."
Office of Professional and Career Development opens, becoming the only college-embedded career placement resource on the Auburn University campus
College of Business launches Master of Real Estate Development (MRED) program with College of Architecture, Design and Construction
The college's MBA program ranks 35th nationally and 75th worldwide in a survey by Financial Times, its best showing ever in that particular ranking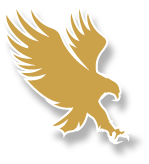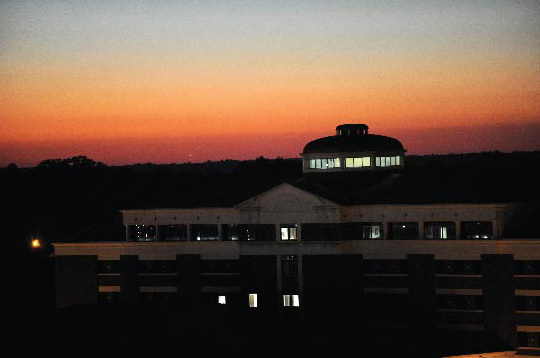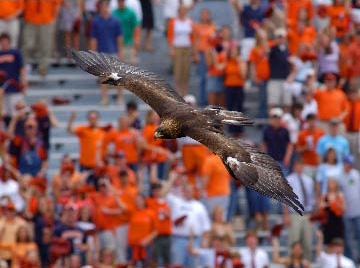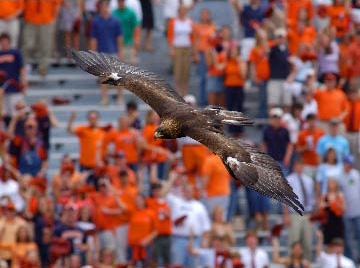 2009
Distance MBA students begin receiving courses via streaming video
2008
College offers "custom" MBA program for Pratt & Whitney
2007
Department of Aviation and Supply Chain Management replaces Department of Aviation Management and Logistics
2004
Paul Bobrowski, formerly associate dean of Syracuse University's Whitman School of Business, joins the college as dean in August.
DVDs replace VHS tapes as course delivery tools for Auburn University distance MBA students
2002
A $1 million gift from 1972 alumnus Bennie Bray announced in June offers support for undergraduate scholarships and the creation of a faculty professorship
2001
Undergraduate enrollment reaches 4,511, making the college the largest at any university in Alabama
Department of Aviation Management and Logistics created
2000
College launches Aviation Management professional option and the Entrepreneurship and Family Business program
Wayne Alderman resigns as dean of the college in July and returns to the School of Accountancy as a full-time faculty member. Professor John Jahera is named interim dean in August, filling the role until Paul Bobrowski's hiring in 2004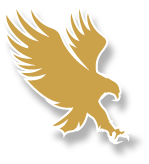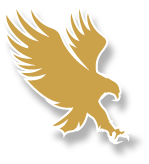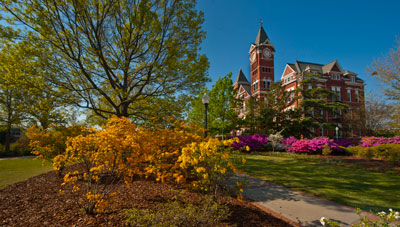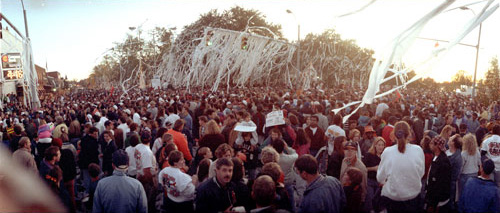 1999
Physicians Executive MBA Program (PEMBA) launched in the fall quarter
Auburn University's Executive MBA students travel to Europe, marking the program's first international trip
1998
Executive MBA Program (EMBA) launched
Business fraternity Pi Sigma Epsilon starts an Auburn University chapter
1995
Regions Financial Corporation donates $600,000 to the college as part of Campaign Auburn. The gift leads to the creation of the J. Stanley Mackin Eminent Scholar Chair in the college
1994
Building named the Edward L. Lowder and Catherine K. Lowder Business Building in honor of the parents of longtime Auburn trustee and 1964 alumnus Bobby Lowder
1993
Wayne Alderman becomes the first Auburn business graduate to be appointed as the dean of the college. Alderman, who joined the faculty in 1977, moved into the role in August.
1992
The College celebrates 25th anniversary with the completion of a six-story, 158,000-square foot classroom and office building in August. The $12 million facility, which replaces Thach and Tichenor Halls as the college's administrative and teaching home, opens for the fall semester
Danny Bellenger announces in August his intention to resign as dean the following year
1991
The College of Business adds Management Information Systems program
1990
The College of Business breaks ground on a $15 million building on October 5. Located at the corner of Magnolia Avenue and Donahue Drive, the building will contain 175 administrative and faculty offices, and 30 classrooms capable of seating between 25 and 400 students
An agreement between Auburn's College of Business and College of Engineering establishes the first VHS recording and delivery of courses for MBA students
Five College of Business students combined to take first place in the 13th Annual Southeastern Conference MBA Case Study Competition in April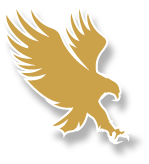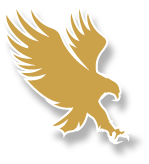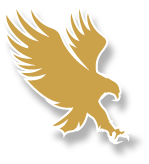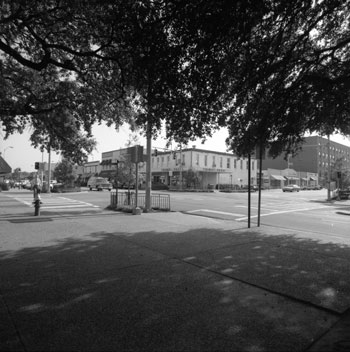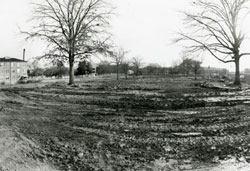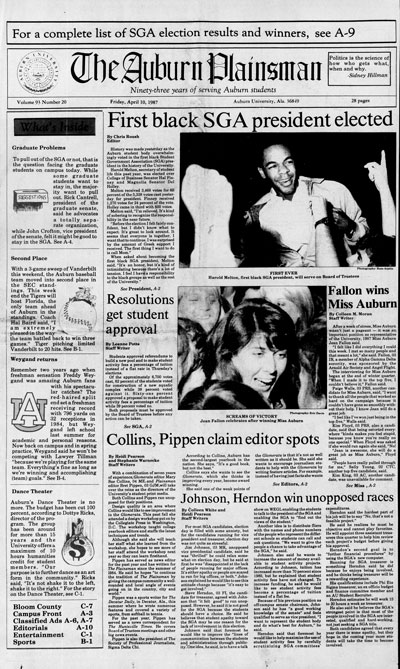 1989
Danny Bellenger begins tenure as dean of the college on August 1 after serving as an associate dean at Texas Tech University
As part of a $150 million building campaign, Auburn University announces plans for a business building along with more than 30 other projects
College of Business enrollment tops 3,700 students in fall semester
A $2.6 million grant from H. Ross Perot in honor of longtime business associate Thomas Walter establishes the Thomas Walter Center for Technology Management, which focuses on building bridges between the engineering and business sectors
1988
A February Auburn Plainsman story notes that business enrollment has risen by 42 percent from the fall of 1982 to the fall of 1987.
Charles Kroncke steps down as dean on August 31 to pursue an opportunity at the University of Texas-Dallas, and Bob Niebhur steps in to serve in an interim capacity
A $1.2 million gift from the Lowder family creates two Lowder Eminent Scholar faculty positions
College establishes Ph.D. program in Management
Personnel and Industrial Relations program renamed Human Resources Management
1987
The College of Business establishes a business minor and announces revisions to its MBA program, including a mandatory orientation for incoming students and a "lockstep" model that enables students to enter and graduate with the same class. The changes take effect in the 1987-88 academic year
Associate dean for academic affairs William Holley reports in an April interview with The Auburn Plainsman that MBA program enrollment stands at 55, double its total from the previous year
International business major Harold Melton makes Auburn University history in April, becoming the first black student to be elected SGA president
1986
Former University of Wisconsin faculty member Charles Kroncke joins the college as dean in the summer and reorganizes its administrative structure, creating associate dean positions to oversee academic affairs and external affairs
The Auburn Technical Assistance Center becomes a part of the college, joining a roster of outreach programs that includes the Small Business Development Center, the Center for International Commerce, and the Center for Executive and Management Development. A fifth program, the Center for Research and Development, is planned
Dean Kroncke announces plans to make the MBA program a "lock-step program" and to implement an Executive MBA program in 1987
Auburn University's Board of Trustees approves bond issue for design and construction of $15 million facility to bring business classrooms and offices under one roof after having classes spread between Thach, Tichenor and other buildings
1985
Auburn University's Board of Trustees approves changes in the university's organizational structure in March. The School of Business is renamed the College of Business on July 1.
The Board of Trustees approves the formation of the School of Accountancy
The newly-established College of Business begins offering a master's of accountancy program in the spring
Enrollment tops 3,400 students in the fall semester, making the college the third-largest on campus
1984
George Horton resigns as dean in September and returns to the faculty and a professor of marketing and transportation. "Dean Horton has worked tirelessly in developing quality programs in the School of Business and has been able to attract a large group of distinguished teachers to the university,"" Auburn University President James E. Martin told the Auburn Plainsman. Ethel Jones is appointed interim dean and helps prepare the college for a successful reaccreditation process in 1986
1983
School adds International Business, Industrial and Operations Management and Management programs
School of Business enrollment stands at 2,600 – down from 3,400 eight years ago. Dean George Horton attributes it to tougher admissions standards, as well as limited financial resources, in a May interview with the Auburn Plainsman. "If the funds are limited, we just can't service as many people," he said.
1982
Percentage of faculty with doctorates now at 80 percent – double the rate from 1972 School of Business establishes its first doctoral program, a joint Ph.D. with the Department of Agricultural Economics and Rural Sociology and the School of Forestry
A March Auburn Plainsman story – "Financial woes cause loss of faculty, large classes" – reveals the School of Business has struggled to address overcrowding since its foundation. Forty-four percent of all "unable to assign" classes are housed in the school of business. "We start each quarter at or above the limit the Board of Accreditation allows for a student-teacher ratio,"" Associate Dean Ellsworth Steele said.
1980
After months of unrest among administrators, faculty and students, the School of Business is deemed "fully accredited" at the annual meeting of the American Assembly of Collegiate Schools of Business (AACSB) in June. Dean George Horton, Associate Dean Ellsworth Steele and Director of Graduate Studies Edward Kern presented Auburn's application to the AACSB in Chicago. The assembly identified Auburn "as the strongest contender" out of 77 schools vying for accreditation. The school earned initial accreditation in 1976, but must be re-accredited every five years.
Small Business Development Center established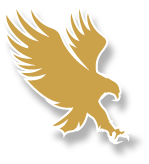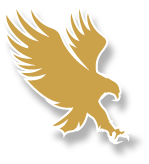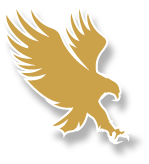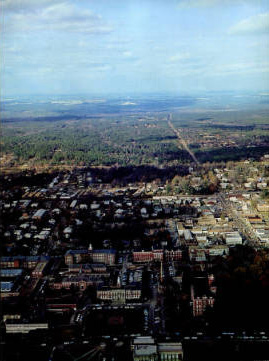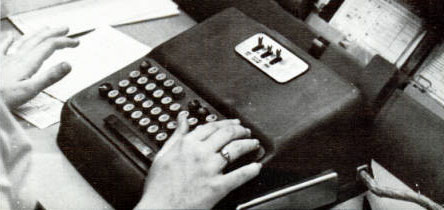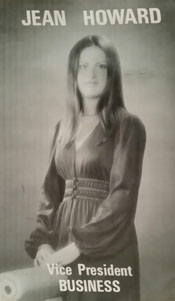 1979
The School of Business enters a tumultuous period as the state suffered from the effects of a deep national recession. Newly-elected Gov. Fob James' proration request for a 10 percent state budget cut sent shockwaves to Auburn's campus. Auburn University President Harry Philpott warned that such deep cuts, coupled with a 9-12 percent inflation rate, would "affect quality programming." James went so far as to suggest schools of business and engineering at Auburn University and the University of Alabama could be combined as cost-cutting measures
In early May, President Philpott draws public criticism after his response to a question on whether budget cutbacks would lead to a decline in business school enrollment and, potentially, the loss of accreditation. President Philpott said "the sky won't fall if we weren't accredited" and that "a loss of students would be good" to give the School of Business time to address unmet needs
School of Business Dean George Horton reacts with shock in the wake of Philpott's comments, telling the Auburn Plainsman "I could hardly believe it. My objectives ever since I've been here have been to develop the greatest, most productive business school in the country. Naturally, I get upset when I hear anything that would have that objective slowed down. … I'm trying to develop the finest business school, and I'll continue to do that." According to The Plainsman, Auburn University spent $2 million on its business school in the most recent calendar year compared to $30 million at Harvard
School of Business advisory council members express concerns that a loss of accreditation will hamper students' efforts to find jobs. "It will definitely be more difficult for graduates to get jobs," said Liberty National Life Insurance President Robert Stewart. "Loss of accreditation would be very unfortunate."
Auburn University's Board of Trustees approves a three-year, $30 million capital drive – its first in 20 years -- for campus-wide projects. The campaign drive idea was presented to the board in June 1978, when School of Business Dean George Horton and Engineering Dean Grady Cox requested support in mitigating funding deficiencies.
Auburn University President Harry Philpott announces his resignation and retirement on September 7 after 14 years. Dean George Horton said, "We need to take what Philpott has built, and make it higher. We have to start realizing the full potential of Auburn University now. … We have set our objectives very high in the School of Business and we cannot obtain them with lower levels of funding."
1977
General Business added to the school's curriculum
School of Business granted chapter of Beta Gamma Sigma national honor society for business and management students
1976
School of Business earns undergraduate accreditation in May from the Association to Advance Collegiate Schools of Business (AACSB), becoming one of 160 accredited business schools out of 2,000 nationwide. "The main effect will be reputation-wise," Dean George Horton tells the Auburn Plainsman. "Auburn will now be recognized for its excellent business program, not merely have it."
Auburn Technical Assistance Center (ATAC) begins helping business, industry and non-profit organizations improve efficiency and competitiveness
School of Business professional options consist of Accounting, Finance, Economics, Industrial Management, Food Industry Management, Personnel and Industrial Relations, Marketing and Transportation
International business debuts as a major in Fall semester
1975
Students in the Auburn Student Accounting Association offer free tax service for Auburn University students from February to April 15. ASA secretary Bill Justice explains that the service provides important professional development for accounting students
1974
Dean George Horton outlines a plan for the School of Business to pursue Association to Advance Collegiate Schools of Business (AACSB) accreditation, telling the Auburn Plainsman "We are trying to attract top-notch people from the better institutions in an effort to significantly improve the faculty quantitatively and qualitatively." Horton sets the goal of applying for AACSB accreditation in the spring of 1975
The Executive in Residence program, developed with the help of the Business Advisory Council, welcomes its first honoree. The program brings leading executives from throughout the U.S. to Auburn for two- to three-day visits. South Central Bell Telephone general personnel manager Carl Happer Jr. and Armstrong Rubber and Chemical Corps. Senior VP and Chairman of the Board Joseph Stewart become the first distinguished alumni award honorees selected by the School of Business
1973
O.D. Turner's tenure as dean comes to an end. He is replaced by former Department of Marketing and Transportation head George Horton as the School of Business' second dean on July 1. "With the appointment of Dr. Horton, we renew our commitment to attain a full accredited School of Business and enlarge the contributions of Auburn University to the business communities of our state and region," Auburn President Harry Philpott said. Horton had previously served as head of the School of Business' Department of Marketing and Transportation
Food Industrial Management is added as a professional option to the Management Department at the start of the fall semester. The degree program offers preparation for management positions in food processing, packaging and merchandising
1972
The School of Business hosts the first Business Tomorrow Conference in October. Conceived by Dean Turner and sponsored by the Associated Industries of Alabama, the conference brings together students and faculty from state business schools and features leading executives as guest speakers, as well as "buzz groups" devoted to specific business topics
O.D. Turner announces he will resign as dean at end of the 1972-73 academic year to accept a position with management consulting firm Business Science Corp. "We fortunate to have his leadership during these formative years," Auburn University President Harry Philpott tells the Auburn Plainsman. Faculty positions during Turner's tenure grew from 42 to 69, while the number of graduates with business degrees grew by 120 percent
1970
School of Business forms Business Advisory Council to connect faculty with state and regional business leaders. The council began with 40 members from companies throughout the U.S. and served as a resource in shaping curriculum
A two-year Pre-Business program is formed, which, assistant dean Ellsworth Steele told the Auburn Plainsman in a November interview, ensures students are "given a chance to demonstrate that he is able to handle business subjects before going on to the more advanced courses."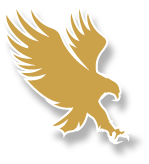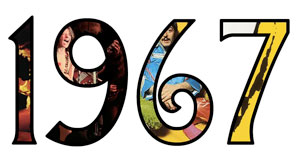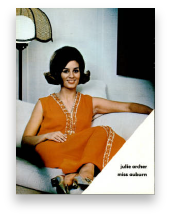 1969
Business Extension Unit forms, enabling faculty members to conduct research and outreach throughout Alabama
Professional options for the School of Business grow to include accounting, finance, geography, quantitative methods, marketing, transportation, general business, industrial management, personnel and industrial relations and office administration
1968
O.D. Turner becomes dean of the School of Business on April 1
Professional options for students in the school include business administration and secretarial administration
1967
Auburn University's Board of Trustees creates the School of Business by decree on March 15.
Dr. Ellsworth Steele serves as interim dean of the school until O.D. Turner's arrival as dean in 1968
The School of Business becomes the university's 10th undergraduate school in September and ranks fourth in size at Auburn University with 1,800 students. The School of Business is organized into four departments – Accounting and Finance, Economics and Geography, Management, and Marketing and Transportation
The School of Business makes its initial home in Thach and Tichenor Halls
Of the 134 female students enrolled for fall quarter, 93 were enrolled in Secretarial Administration