Want more information about the Auburn MAcc program?
Attend our Information Session on Monday, March 20 at 5:00 pm in Lowder 014.
Pursuing a Master of Accountancy is not just one step towards obtaining a CPA License, it is also the next step towards the C-Suite.  "Organizations today don't need accountants to crunch numbers; they need information engineers who can power vital business decisions."  Click here to find out why a Master of Accountancy is becoming more vital every year.
Get to Know Your Faculty
As one of the Top 10 Ways to Build Your Credentials for MAcc Admission, getting to know your faculty is extremely important. Why? You'll be required to submit three letters of recommendation during the MAcc application process.  Beginning with ACCT 2110, you should introduce yourself and develop sincere relations with your accounting faculty. They are a valuable resource and want only the best for you.  So, get to know them now and watch doors open for future academic and career opportunities. 
---
MAcc FAQs:
Application Process
Application Materials:
Graduate School Online Application
Resume
Statement of Purpose
Three letters of recommendation
Note: you do not need to submit your official Auburn University transcripts. The Graduate School will automatically request them on your behalf.
Application Deadlines:
October 1 - Early admissions
December 1 - Round 1 Admissions (deadline for guaranteed consideration for graduate assistantship position)
February 1 - Round 2 Admissions (deadline for scholarship consideration)
April 1 - Final Round (only if seats are available)
Once your application is received, you will be sent an email to schedule your interview. It is recommended that you schedule your interview as quickly as possible to ensure you get your preferred time slot.
Semester of Enrollment
Summer or fall enrollment is offered. However, 90% of MAcc students begin in the summer semester, which is recommended. Students enrolling fall semester need to plan ahead to make sure they are ready for the CPA Exam spring semester.
Graduate Assistant Applications
As soon as your application is received, you will be sent an email to submit your interest in being considered for a Graduate Assistantship (GA) position. GA positions are awarded based on academic performance and GMAT scores.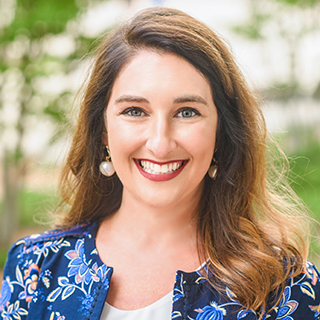 Andee Hodo
Director of Graduate and Online Programs
---